TikiLIVE recognizes that the TikiLIVE Affiliates are fundamental in growing the TikiLIVE network. For that reason we have developed a completely transparent rewards system that lets you earn commission through the TikiLIVE Affiliates Compensation Plan.
TikiLIVE empowers our customers to not only reduce their cable TV bills but earn a nice cash bonus by introducing TikiLIVE to others. Forever gone are those costly cable bills, and by using our refer a friend program you can earn revenue while saving your friend and family money on their content fees as well.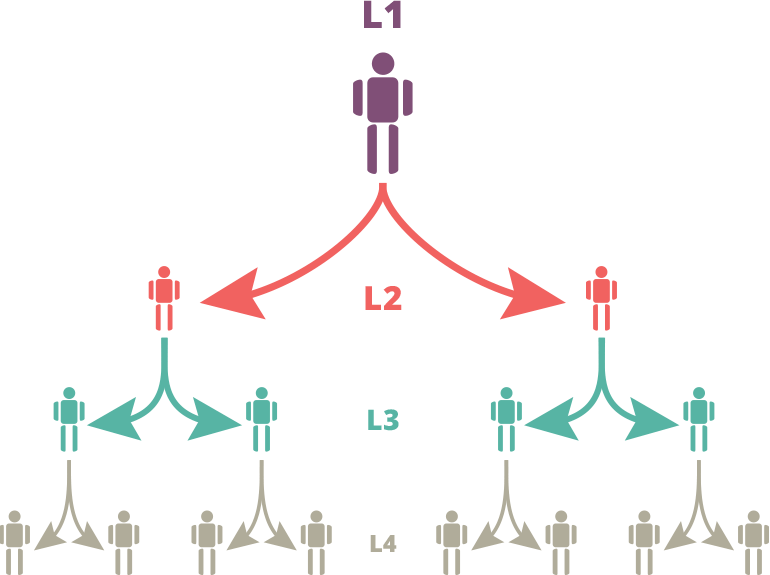 For every viewer that you refer to TikiLIVE, you will receive 12% their subscription in CASH! Once a new affiliate orders our TikiLIVE, you receive an email with the good news! There is only one requirement to earn cash and that is you must have an active TikiLIVE Premium Channel or Broadcasting subscription service in one calendar month.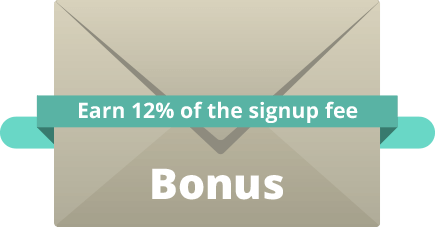 In addition to recurring subscriptions for content, TikiLIVE also offers one-time purchases on Set Top Boxes where you receive an extra bonus. TikiLIVE handles all of the shipping logistics and the STB arrives at the customer's door without any additional effort from you. We take the orders from our secured website and we do the shipping!
Take advantage of TikiLIVE's social reach and join a winning viral marketing team. Once we start our marketing campaigns you will ride along the viral wave and be part of our success story. There has never been such a grand opportunity to cut the cord with your cable service provider and start saving money and earning money at the same time!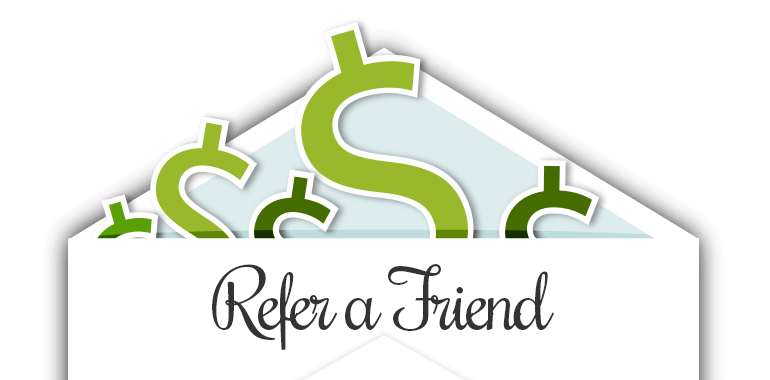 If you're a device manufacturer or distributor you can earn recurring revenue for all users who you sign up at TikiLIVE.com and who sign up for any paid premium services. You will get the same affiliate payouts as our standard affiliates simply from pre-installation the application on your device and suggesting that users register for content at tikilive.com. Contact us for more information and to request your very own affiliate application.
TikiLIVE pays out up to 4 levels of commissions and bonuses. Let's look at the potential for exponential growth within your group of friends, families, and their social network too.
» First friend group = 12%
» Second friend group = 8%
» Third friend group = 7%
» Fourth friend group = 5%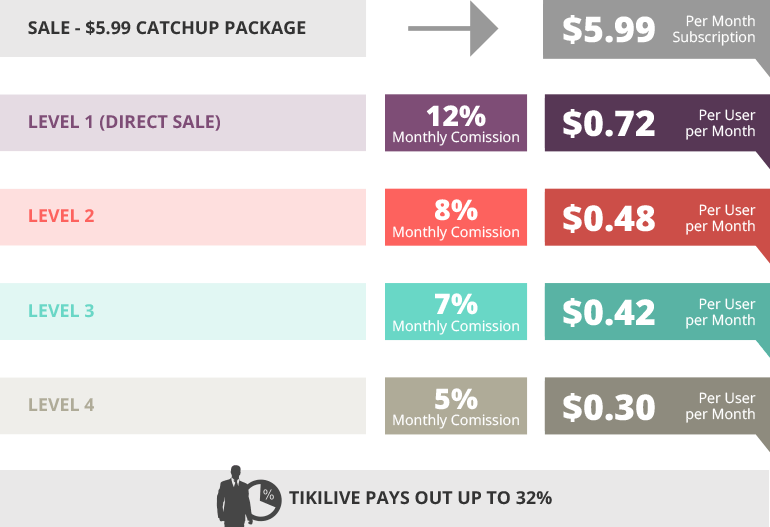 You receive Training Videos like these ....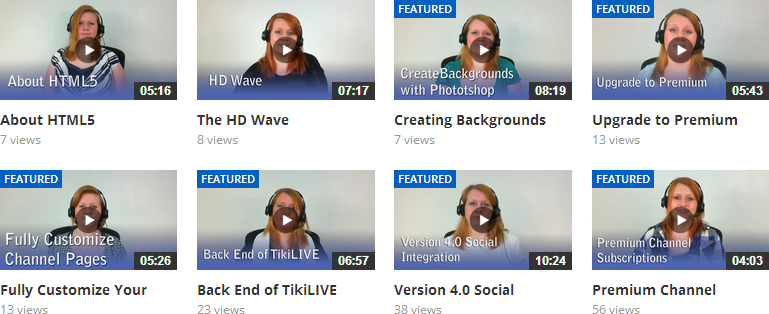 You can now enjoy all your favorite content at TikiLIVE.com such as:
» Premium HD streaming
» CatchUP TV
» Premium providers such as Sling, HBO Now, CBS Anytime, and MLB TV
» TV Everywhere Access
» Video On Demand